Slumming at the Rodeo Gardens
Not Too Close to the Walls or to the Corners, Sandberg Instiuut
Slumming at the Rodeo Gardens is a graduation work resulting of two years of study at the Master of Design of the Sandberg Instituut. It constitutes of an installation showcasing a video work, a publication, as well as a performative reading of fiction and poetry writing. It is a granulated breakdown of the personal by a gradual, non linear and laid approach to writing and video-making.

---
Linguistics of Joy
Sketch drawing upon intuitive imagery and the linguistics of joy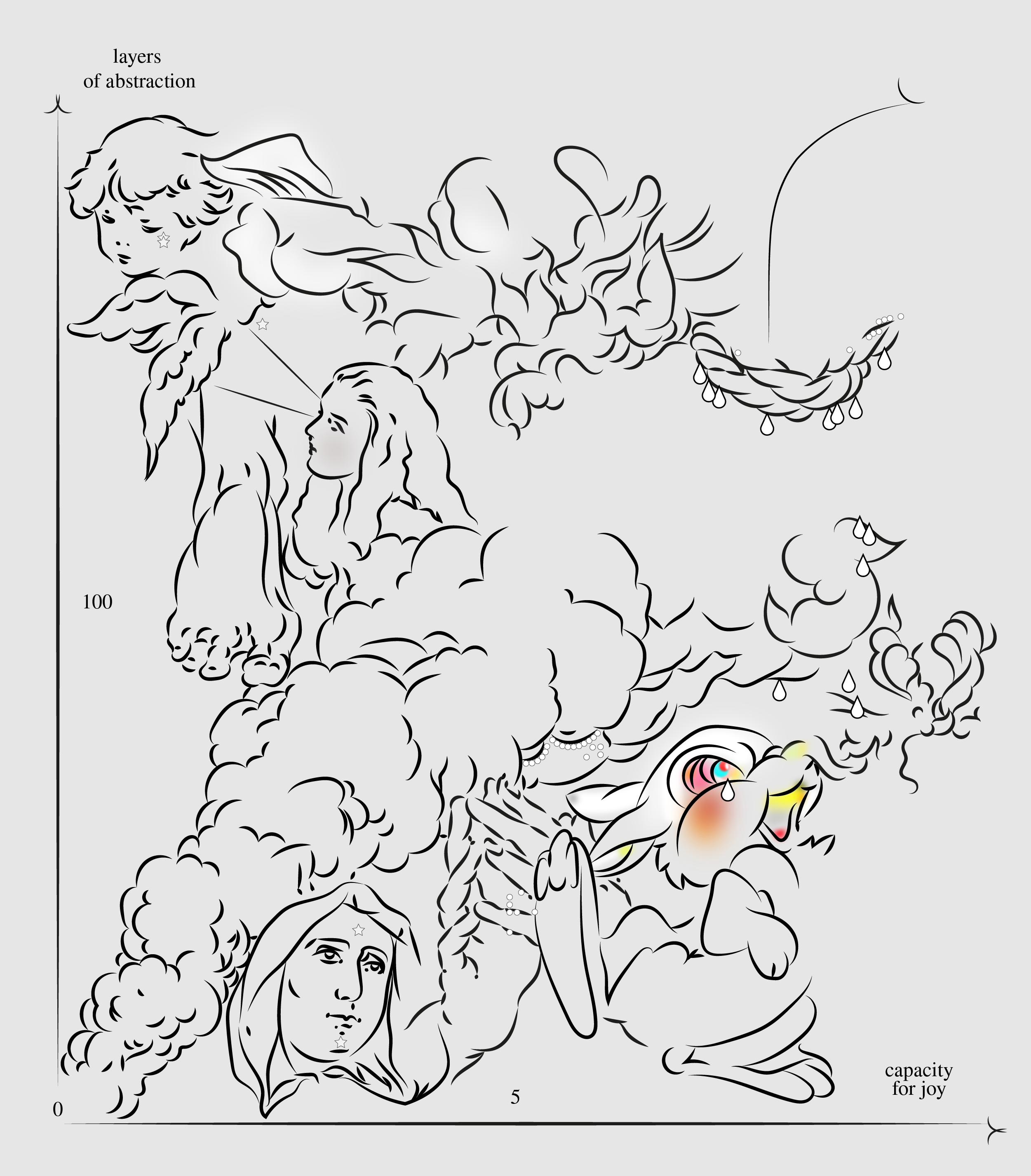 ---
Hopelessly Failing to Describe My Attachment
With essays, poems
and texts from:
Vita Evangelista (BR),
Alice dos Reis (P),
Danae Io (GR),
Sohn Younwon (KR),
Leith Benkhedda (FR)
Zoé Bresny (US),
Lucia Dove (UK),
Lucie de Bréchard (FR)

Hopelessly Failing to Describe My Attachment is a publication compelling 10 essays and poems written mostly by womxn, exploring the notion of a 'sweet resistance', meaning : a critical view that does not fit the notion of 'academic writing', inviting poetry and sensitive encounters to mingle with political resistance agains a dry and non-poetic capitalism living.

---
CALL
First sketches
Visual identity research for study group taking place at the Sandberg Instituut. Work on the first page by Olga Balema. Study group in question was initiated by Elif Ozbay in 2020

---
Slumming at the Rodeo Gardens (video work)
Narration in English, 20min film, sound design by Fabian Tombers
As an experience of intimacy and a domestic drama, the video-work invite the spectator by a never-ending tale to look into its own nostalgia.

Like a ritual of remembering, the viewer is drawn by the levels of abstraction of the narration and the aesthetic of the work to dig sheer into its own traumas, its own belonging, and its own stories.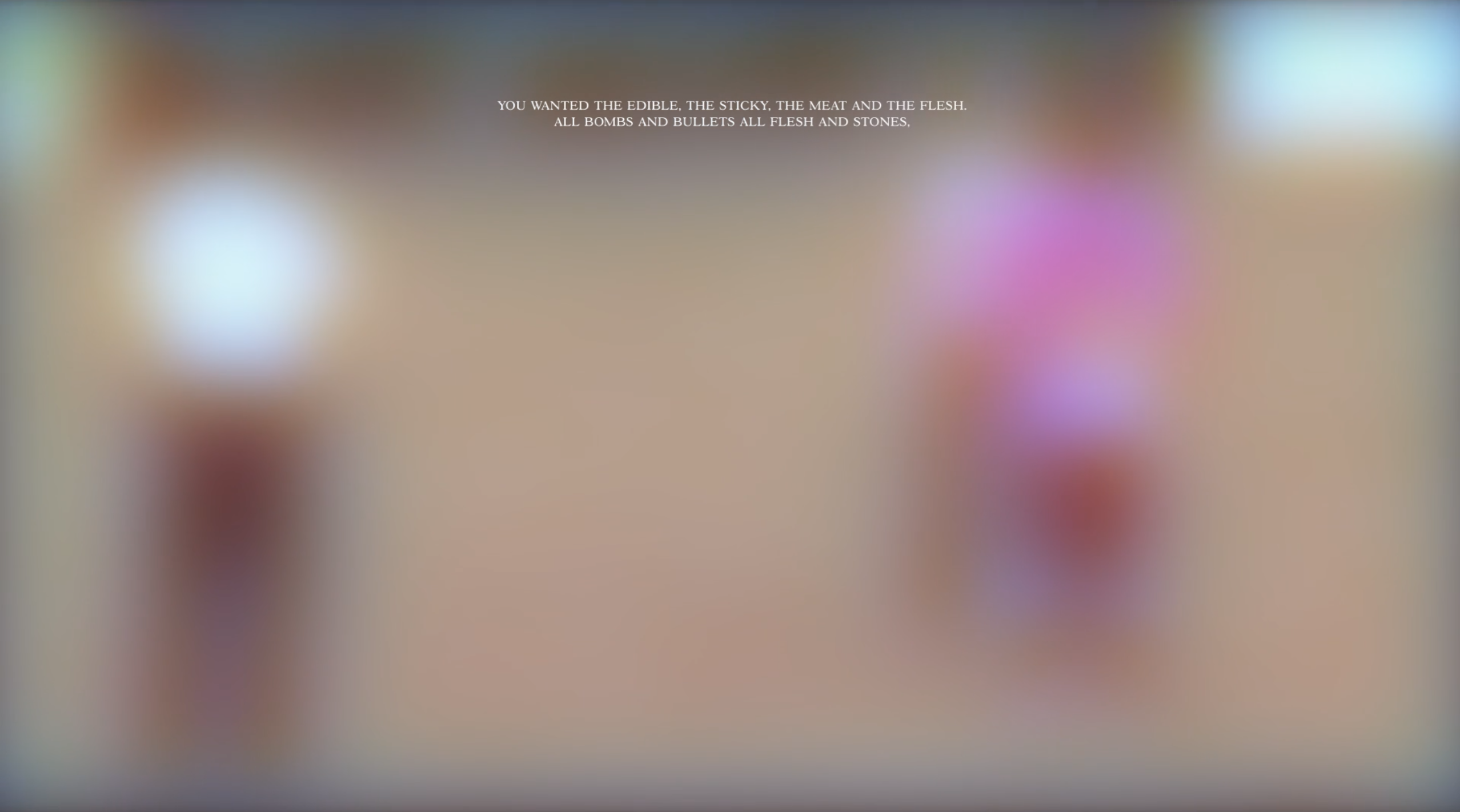 ---
Sketch
Sketch drawing upon intuitive imagery and the linguistics of joy and pleasure.

---
Iridescence Begins, As it Were, at the Surface
Narration in English, 16min film
The narration of this video work is highly inspired and is quoting 'Iridescence, Intimacies' by Tavi Meraud, that appeared in the e-flux Journal #61, January 2015. The video explore shinny, blobby, 3D aesthetics and their relationship with capitalism. Looking into how brands re-appropriate such aesthetics in order to promote purity, modernity and ecology.

How does these material-immaterial visibility-invisible notions are applying to how are we experiencing these evolving aesthetics hiding evolving politics and economic relations ? How can we use these aesthetics and the jargon of shine, wetness and liquidity to incorporate it into communities of resistance ?

---
Eurasia
(Questions on Happiness)
Feature-length film
by Metahaven

'Assembling cinematic sequences shot in the Southeastern Urals and in Macedonia, archival footage and animation, Eurasia (Questions on Happiness) sets forth on a journey towards the Eurasian stepp where it meets the New Silk Road. Imagining a fractured continent in the thrall of self-learning data sites that trigger world events, the film confronts various forms of hoax, from cut and paste political doctrines to neo-classical facade architectures. Mapping ideological and political currents that are presently unraveling the European Union, Eurasia describes fake news as a man-made proxy of the indifference that an artificial intelligence may feel toward the human condition. Through modes of science fiction, documentary, and folk tale, Eurasia creates an immersion within layers of media production, wrapping facts in fictions, and fictions in facts.'

from the ICA Press Release

---
Sociëteit Sexyland
Amsterdam
Design for social media presence
for an event occuring at Sociëteit Sexyland, Amsterdam

---
A Taming Mask on a Dog
Digital cover for Sandberg Instituut Design Deapartment end of studies thesis

---
Art World Song
Kaleidoscope Magazine
Under Metahaven
Text by Daniel van der Velden
Refused Design proposals for the Digital Billboard Commission initiated by Spazio Maiocchi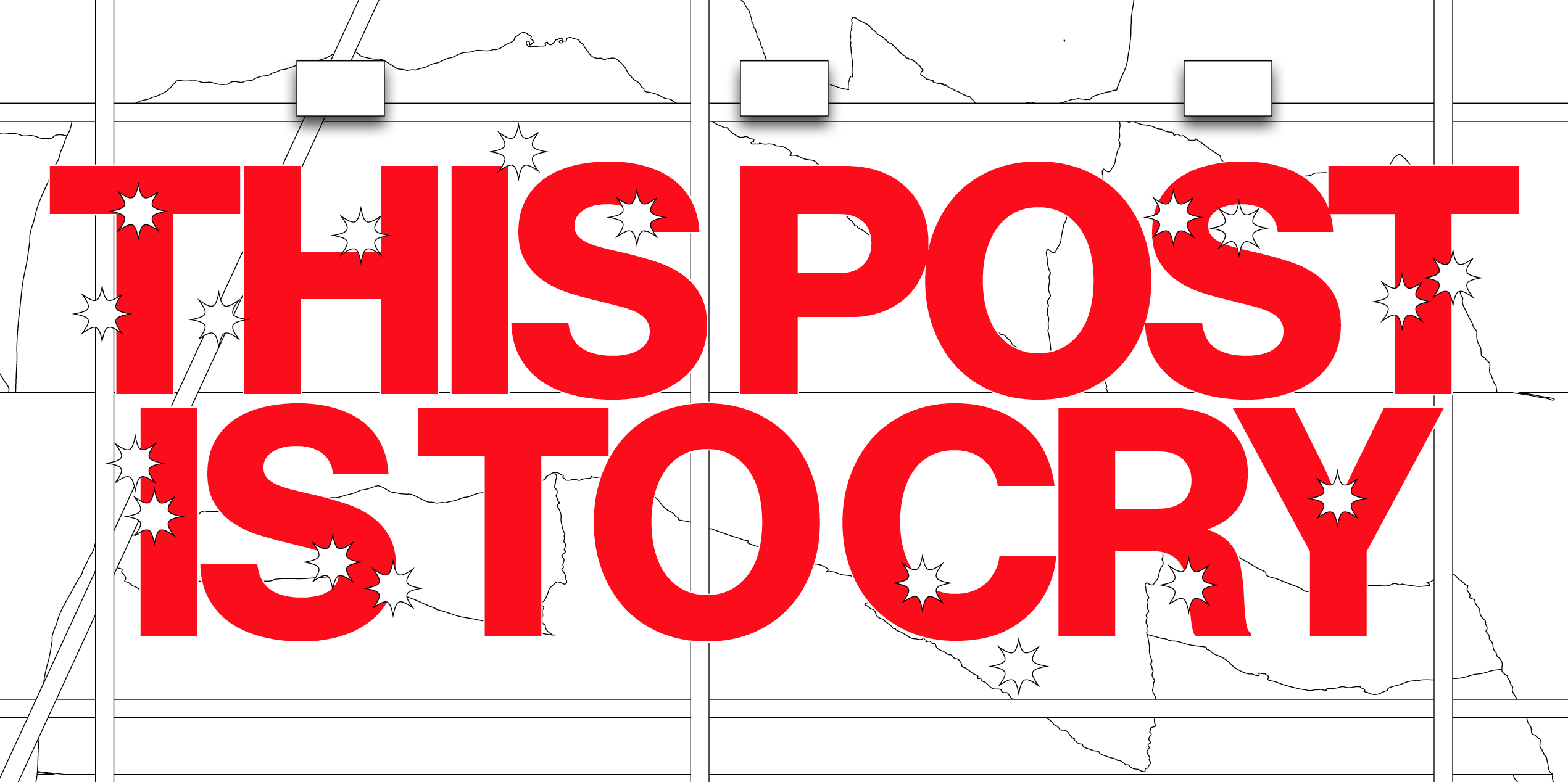 ---